Penname:
arty343 [
Contact
]
Real name:
Michel
Member Since:
04/23/08
Membership status:
Member
Bio:
Name: Michel Rose
Status: In love with Tom & Bill Kaulitz
Current objective: To rule the world or to actually finish a story for once XD
Quote to life: "Live a fantasy life"
Hey everybody, finally I'm actually adding a real bio. You already read my name up above. I've been writing fiction every since I was 11, but unfortunately I've never actually finished a story ):. I get all these crazy ideas, figure out the beginning and end, but...I can never put together the full details of the middle. It sucks and I really hope it goes away by the time I get to college cause I want to pursue in Creative Writing and be able to kick Stephen King's, Stephanie Meyer's, and J.K Rowling's asses all at the same time in the future (x.
Likes aka secret orgasms: Slash, Femmeslash, Tom/Bill (male twincest-unrelated), Tomi/Billi (femmeslash ANYTHING), I may not have tried writing it yet but I love reading stories with S&M in them (it just makes it more exciting), super squishy endings to stories, Bill/Manzini, Tom/Manzini, Bill/Tom/ANYONE (come on people, threesomes are always the best), Bill/OMC, Tom/OMC, psychological stories, Tom & Bill with their dreads (major sexy), virgin Bill & Tom, and finally a hot kiss in a story that makes your stomach twist as you're reading it.
Dislikes aka epic fails: Bushido/any characters (I don't like him, he's always so mean), Non-Con/Rape, sex scenes that are completely killed by an interruption, Stories that make absolutely no sense whatsoever, stories that people give up on, when you think something amazing is gonna happen in a story...but then it's bombed on and never happens, General stories, gross scenes that make my face contort and say a simple "ew" and then feel the need to close the computer completely, chapters that are really short, and finally cliffhangers (they make me die a little on the inside everytime).
STORIES!!!Define Normal: being rewritten
Close your eyes for me: being rewritten
When you were young: being rewritten
Rainbow Streets:Still a work in progress (Coming soon)
Hello, my name is Heroine: updated on Dec. 19th, 2009 (On Hiatus)
Bittersweet Rose : updated on November 12th (currently working on the next chapter)
Across the Universe: Had to delete it cause it just isn't ready to posted yet. Hopefully I'll have it back up soon (:
As you may know I'm not very good when it comes to my promises on story deadlines but I am seriously sorry. ): I deleted my previous stories and will be finishing 'Bittersweet Rose' before I start rewriting any of them. I deleted them for the simple reason that all of them were far TOO messy. Hopefully I finish BR (Bittersweet Rose) beautifully and soon. 'Hello, my name is Heroine' is on a temporary hiatus, but hopefully not for too long. Hopefully I at least finish Bittersweet Rose before I finish my senior year. (:
07/15/09 Sean Weber <3 (R.I.P)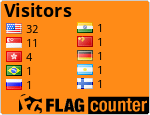 [
Report This
]
Series by arty343
Summary:
rn
rn
Wilhemina (Billa/Billi) is always living a different life, whether she's alone, homeless, or just plain confused. Follow her through her life by reading the stories that she's going through.
Parent Series:
None
Categories:
Het
,
Slash
,
Femmeslash
Characters:
Andreas
,
Bill Kaulitz
,
Manzini
,
Original Female Character
,
Original Male Character
,
Tom Kaulitz
Genre:
Alternate Universe
,
Angst
,
BotTom
,
Crack
,
Drama
,
First Time
,
Fluff
,
Gender Swap
,
Romance
,
Sex Change
,
Twincest - Not Related
Main Pairing:
Bill/Manzini
,
Bill/Self
,
Tom/Bill
,
Tom/Self
Side Pairing:
Bill/Andreas
,
Bill/OFC
,
Bill/OMC
,
Tom/OMC
,
Tom/Self
Warnings:
Abuse
,
Adult Content
,
Blood
,
Cross Dressing
,
Discriminatory Language
,
Drug Use
,
Heavy Kink
,
Minor Character Death
,
Self-Harm
,
Suicide
,
Violence
Stories:
1
Open:
Moderated [
Report This
]