Penname:
Aerrow [
Contact
]
Real name:
Aerrow. (:
Member Since:
03/15/08
Membership status:
Member
Bio: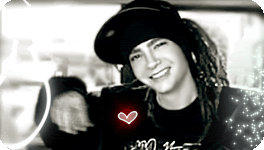 Tom. yeh he's my favourite.
Give me tom and i will be your best friend seriously
i like writing, it lets me express what am actually feeling.

I Like scary stuff and i like to write it. i dont post alot on sites because i'm shy but Reviews and stuff would be helpful, because i always get stuck!

END cba
[
Report This
]
Series by Aerrow
Summary:
Hello there. I'm Tom Kaulitz, and I will be writing for your entertainment needs.
Parent Series:
None
Categories:
General
Characters:
Bill Kaulitz
,
Tom Kaulitz
Genre:
Humor
Main Pairing:
None
Side Pairing:
None
Warnings:
None
Stories:
1
Open:
Closed [
Report This
]