Penname:
queen_of_the_unseen [
Contact
]
Real name:
Kari
Member Since:
03/19/12
Membership status:
Member
Bio:
I adore TH. My room is full of their posters. I am a dramatic writer from NYC. I have written dozens of things. But none of my books have been published. But I plan to publish my work sooner or later. Eh, who knows I may be a successful author some day. Hopes and dreams right. Tokio Hotel or more specifically Bill Kaulitz saved my life. I was being bullied for my weight and for being me and when I saw him standing tall and being himself I just knew I could do it too. I knew that no matter what I am me and nothing would change that. So I am forever going to love Tokio Hotel. Born a human, going to die an alien. :)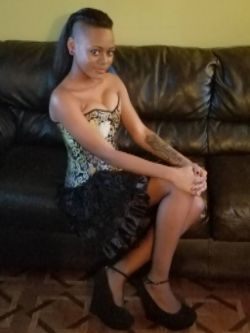 Pronouns (They/Them)
[
Report This
]
Contact Author:
Indicates required fields. Please be respectful and polite when contacting an author.