Penname:
Miss Tokio Hotel [
Contact
]
Real name:
Elizabeth
Member Since:
10/18/11
Membership status:
Member
Bio: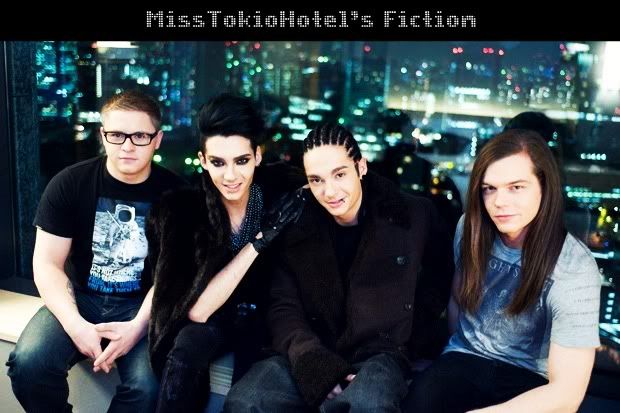 About Me
Hi there, I'm MissTokioHotel! I've been lurking under another name on this site for awhile, but now I've decided to come out and share my ideas and writing with the TH world :)
I'm an LA girl, but I love to travel! I love music, acting, singing, and dancing. I love to read, cuddle, and laugh with my friends and family. I'm a complete sucker for identical twins, especially our dear Kaulitz boys. Tom is forever the Derp King, and Bill will never cease to amaze me with his swag and effortless beauty. Georg's hair is perfect, and I often find myself hypnotized by it. Gustav is my little teddy bear, and I cuddle with him each and every night before I go to sleep :3 I'm part Alien, part Humanoid, and mostly Elf. I am blonde, but that does NOT make me dumb. I pride myself with my smarts xD I'm freakishly thin due to the fact that I've been training as a ballet dancer for almost 13 years. If you'd like to chat, feel free to drop me a line! I don't bite, I swear ;)
My childhood friend Natalia recently took over my old account, and she may or may not write fanfiction. Either way, feel free to drop her a line. She's still trying to settle in with us Aliens! :D The account name is tokiofan1989, if anyone is curious. Danke!
Oct. 20, 2011
I just "got hitched" to the complete charmer and amazingly sweet
Melluransa
, who proposed to me today! We're married now, and I'm completely overjoyed :'D
[
Report This
]
Series by Miss Tokio Hotel
Summary:
A collection of stories relating to Bill and Tom's marriage, and the events that occur throughout their married life.
Parent Series:
None
Categories:
Slash
Characters:
Andreas
,
Bill Kaulitz
,
Jorg Kaulitz
,
Simone Trumper
,
Tom Kaulitz
Genre:
Angst
,
Drama
,
Established Relationship
,
First Time
,
Fluff
,
Humor
,
Hurt/Comfort
,
Romance
,
Twincest
Main Pairing:
Tom/Bill
Side Pairing:
None
Warnings:
Incest
Stories:
2
Open:
Closed [
Report This
]