Penname:
ichliebedreads [
Contact
]
Real name:
mika
Member Since:
01/17/09
Membership status:
Member
Bio: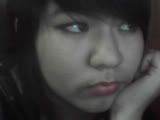 Tis is me.. MIka...
I am in no way of japanese descent..
I don't get it..
I write twc and slash..
I get traumatized with het..
I suck at co-authoring. HUGE WARNING..
I don't remember how I got into Tokio Hotel and writing but what I know is that it's the most awesome things ever!!! I'm kind of hopelessly devoted to Bill.
I listen to the most bizarre music out there like Tokio Hotel, Bob Marley, Eminem, Linkin Park, Pink, Owl City, Michael Buble, NEna, Silbermond, Samy Deluxe and so much more.
I have ADHD and I'm severly wrong in the head. -insert evil laugh here-
oh and another thing.. I stalk people..
people I stalk so far:
Misa Sugar
Anony
iHEARTtokiohotel
Rin-Lynn
TH_jumbie
parallelheartz
Cinematics
fyredancer
EMSEVILTWIN
[and just so you know people whom I stalk are those people I can't get enough of!!]
oh and if you wanna talk you could add me up! jsut tell me you're from here, I'm harmless promise!
Note: If you are looking for Bloodlust, I deleted it until I could complete it. My OCD can't let it stay in there for long hanging and uncompleted. And for those who liked it, I'm still gonna continue it. I just won't post it until it's finished.
[
Report This
]
Contact Author:
Indicates required fields. Please be respectful and polite when contacting an author.