Penname:
xJellyRollx [
Contact
]
Real name:
Anonymous (now)
Member Since:
12/31/08
Membership status:
Member
Bio:
I'm just a lover of literature, a sarcastic but believable storyteller to those who wish to listen, and those who would like to dream.

"My goal on this site is to become a LEGEND."
You tell me if I've achieved it yet.
[
Report This
]
Series by xJellyRollx
Summary:
A dark little corner for the dirty and filth-
The Seven Deadly Sins.
May it be dark humor or something quite sadistic; it'll be brilliant in any means.
Can you resist the urge to sin?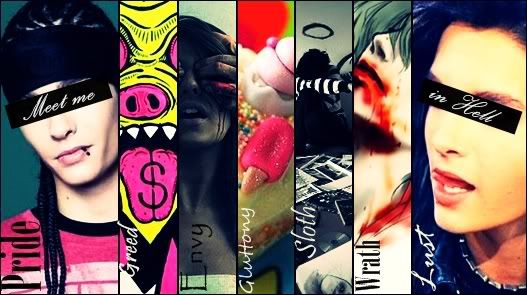 Parent Series:
None
Categories:
Slash
Characters:
Andreas
,
Bill Kaulitz
,
Georg Listing
,
Gustav Schafer
,
Original Female Character
,
Original Male Character
,
Tom Kaulitz
Genre:
Action/Adventure
,
Alternate Universe
,
Angst
,
Drama
,
Horror
,
Humor
,
Romance
,
Suspense
,
Twincest
,
Twincest - Not Related
Main Pairing:
Tom/Bill
Side Pairing:
Bill/Andreas
Warnings:
Abuse
,
Adult Content
,
BDSM
,
Blood
,
Bondage
,
Drug Use
,
Incest
,
Major Character Death
,
Minor Character Death
,
Spanking
,
Torture
,
Violence
Stories:
3
Open:
Moderated [
Report This
]