Penname:
Anchy [
Contact
]
Real name:
Anca
Member Since:
10/24/07
Membership status:
Gold Member
Bio: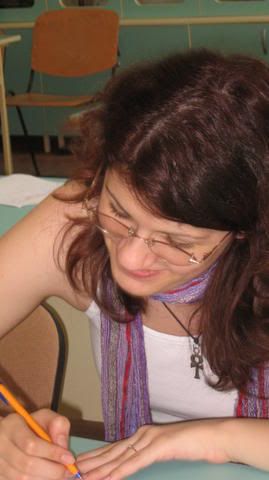 Me doing what I do best-writing
I'm a 22 year old girl from Romania.
I really like rock and punk music and I LOVE the german language so --> Tokio Hotel (among others such as Rammstein, Megahertz, Schandmaul, Oomph, Nena, Silbermond, Lafee and Killerpilze :P)
Gusti's mine so back off! XD Oh, the things I would do to this man if he ever came close enough to me. They'd have to put him on IV fluids >.>
When it comes to fiction I usually write a lot of Gustav/Bill as a pairing and a lot of Gustav as character study. Because I think he's fascinating, beautiful and just plain awesome. Really. He's smarter than Bill, Tom and Georg put together, he's a Rockgott without having to put as much effort as Bill into it, he gets more tail than Tom EVER will, and Georg's hair may be full of magic pixie dust, but blonde guys are the BEST (don't even try to talk me out of thiking this. It's a waste of time, for the both of us)
I love all my stories, no matter how stupid they are because they show me how I've evolved, how I thought at a particular time and what my influences have been. I am a product of my life experiences and so is my writing, so seeing evolution is always a good thing.
I'm working on a collab with Subtlemagic at this point and I think it's awesome and I can't wait to see the finished product XD
---
Fanfiction. Even FOX News is doing it.
"I'm gonna call it. April 21 2009 FOX News oficialy crosses the road from reporting to fanfiction"-Jon Stewart
MPREG! =)) =))
Daddy
╬ncărcat de sososogay. - Full seasons and entire episodes online.
Gustav in glasses should be a PERMANENT!
(image taken from faye's journal, cause it's just perfect)

[
Report This
]
Series by Anchy
Summary: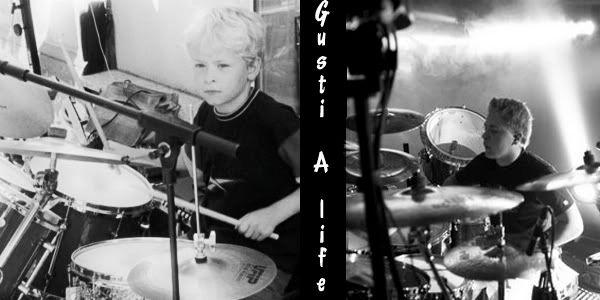 rn
rnGusti's life from the beginning till the end
Parent Series:
None
Categories:
Slash
Characters:
Bill Kaulitz
,
David Jost
,
Georg Listing
,
Gustav Schafer
,
Original Male Character
,
Simone Trumper
,
Tom Kaulitz
Genre:
Angst
,
Drama
,
Humor
,
Romance
Main Pairing:
Gustav/Georg
,
Tom/Bill
Side Pairing:
None
Warnings:
Major Character Death
Stories:
8
Open:
Closed [
Report This
]
Summary:
Gustav/Bill oneshots. Again :Prnrn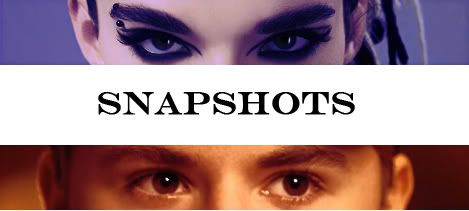 Parent Series:
None
Categories:
Slash
Characters:
Bill Kaulitz
,
Gustav Schafer
Genre:
Established Relationship
,
Fluff
,
Humor
,
Romance
Main Pairing:
Gustav/Bill
Side Pairing:
None
Warnings:
None
Stories:
5
Open:
Closed [
Report This
]
Summary:
You don't always have the faith to let fate choose for you
Parent Series:
None
Categories:
Slash
Characters:
Andreas
,
Bill Kaulitz
,
Dunja
,
Georg Listing
,
Gordon Trumper
,
Gustav Schafer
,
Original Female Character
,
Simone Trumper
,
Tom Kaulitz
Genre:
Alternate Universe
,
Drama
,
Established Relationship
,
Hurt/Comfort
,
Romance
,
Twincest
,
Wing Fic
Main Pairing:
Tom/Bill
Side Pairing:
None
Warnings:
Blood
,
Major Character Death
,
Violence
Stories:
4
Open:
Closed [
Report This
]
Summary: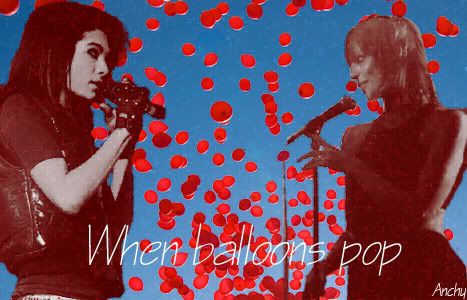 Bill/Nena fics
Parent Series:
None
Categories:
Het
Characters:
Bill Kaulitz
,
Female Celebrity
Genre:
Angst
,
Drama
,
Established Relationship
,
Hurt/Comfort
,
Romance
Main Pairing:
Bill/Female Celebrity
Side Pairing:
None
Warnings:
None
Stories:
6
Open:
Closed [
Report This
]