Penname:
Kariiin [
Contact
]
Real name:
Karin
Member Since:
08/18/08
Membership status:
Gold Member
Bio: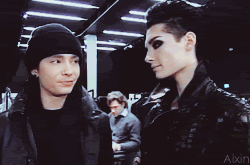 For I am too damn lazy to update on time, I decided to write out a little overview of my fictions; what there is to wait for and what not:


Top priority

Sixteen and Pregnant - Will be finished very soon!

Work In Progress

The Light at the End of the Tunnel - Update planned; when- no idea. :D

Error - Planned on finishing it next Halloween. Sorry.

On Hiatus/ Finished

The Black Angel - Will work on it when I have at least one of my currents WIPs done.

I don't remember you - On hiatus

What the fuck? - On hiatus, will be rewritten

Breaking Through - Finished!

Blind Love (Big Bang fic) - Finished!
I'm still in the fandom, if anyone's wondering. But I haven't written for a long time. I'm really sorry. I'm definitely going to upload something new some day (I've started reading and writing more and more lately!), but I'm not sure if I'll update my older fics. :(
- Updated 7th Oct 2013




I wanna know who's lurkin' here!

[
Report This
]
Contact Author:
Indicates required fields. Please be respectful and polite when contacting an author.