Penname:
Static-Age-Musician-9828 [
Contact
]
Real name:
Member Since:
12/23/09
Membership status:
Member
Bio: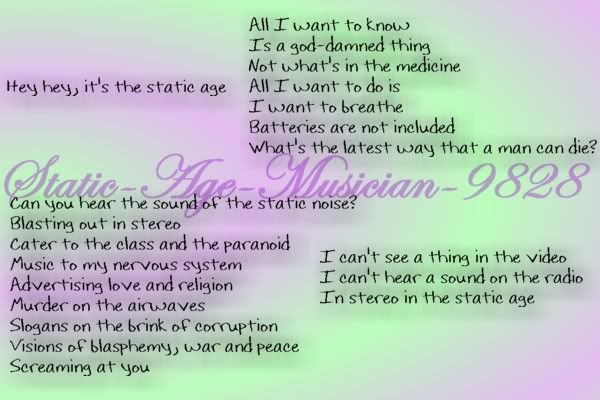 I'm 18, and I am quite surprised that I found Tokio Hotel actually. My friend found this site for me and I have always felt awkward writing about four guys I will never meet. I think it might be creepy.
I have a special bear that I had made when I got accepted into college named Tomi. He has a red hat that is slung sideways over one brown eye. He now also has a pair of sunglasses and a scarf.
My hope is that someday I'll get Tom to sign it. XD
Fantasies of a nerd, I suppose.
Random Info
-I am studying Spanish in college.
-I love socks.
-I collect sock monkeys.
-I have an obsession with naming things.
-The inside of anyone's elbow (especially Bill's) creeps me out)
-My favorite color is purangeen.
-I cry a lot... mostly from laughter.
-I am a vegetarian. Almost six years strong.
HTKDMLA is on hiatus. Obviously. I am sorry D:
[
Report This
]
Favorite Series
No results found.