Penname:
Kariiin [
Contact
]
Real name:
Karin
Member Since:
08/18/08
Membership status:
Gold Member
Bio: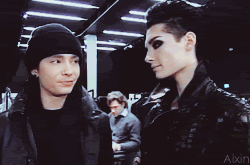 For I am too damn lazy to update on time, I decided to write out a little overview of my fictions; what there is to wait for and what not:


Top priority

Sixteen and Pregnant - Will be finished very soon!

Work In Progress

The Light at the End of the Tunnel - Update planned; when- no idea. :D

Error - Planned on finishing it next Halloween. Sorry.

On Hiatus/ Finished

The Black Angel - Will work on it when I have at least one of my currents WIPs done.

I don't remember you - On hiatus

What the fuck? - On hiatus, will be rewritten

Breaking Through - Finished!

Blind Love (Big Bang fic) - Finished!
I'm still in the fandom, if anyone's wondering. But I rarely write. I'm really sorry. I might upload something new some day, but not sure if I'll ever update my older fics. :(
- Updated 12th Feb 2013
And if you need a banner, contact me! Iĺve got my banner portfolio on THFA! ;)




I wanna know who's lurkin' here!

[
Report This
]
Favorite Series
Summary:
The progress from the twin's virgin bodies becoming modified and pierced throughout the years.
All based with the same story, different times.
Parent Series:
None
Categories:
Slash
Characters:
Bill Kaulitz
,
Tom Kaulitz
Genre:
Established Relationship
,
Humor
,
PWP/Lemon
,
Twincest
Main Pairing:
Tom/Bill
Side Pairing:
None
Warnings:
Adult Content
,
Heavy Kink
,
Incest
Stories:
4
Open:
Moderated [
Report This
]