Penname:
candySmack [
Contact
]
Real name:
Amaryllis Evanthe Güliy
Member Since:
09/16/09
Membership status:
Member
Bio: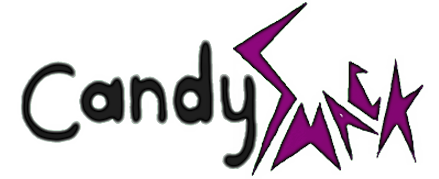 'Bout me, eh? I'm Amaryllis, but you can call me Evvie. I'm from this little place called Bean Town. LOL, that's Boston by the way and, yes, I have a funny accent so ya might not understand how I type somethings. I love to write and right now I'm workin on a story called Fingerprint Hearts and a series of sequential oneshots. They're going to be very... controversial, I hope :D
Thanks to my big sister for getting me onto such a fangirling rampage. She's not writing anymore though becasue she's a BIG pain in the ass.
I'm a major activist for human and animal rights, I will do all in my power to do what I can to help. I'm a sucker for music, any and all of it. No matter which genre music is my drug of choice. Nothing makes me feel more alive than feeling it flow through me.
And I have a favorite quote, well, three, actually.
I don't like what you have to say, but I will fight to the death you're right to say it. - Voltaire
The most enslaved people are those who falsely believe they are free. - Goethe
You are anything... everyone, anyone. Whatever you want. I'm showing you. So long as you stay yourself you can eat dirt and it'll taste good because it's you that's eating it. You listen to them, teachers, parents, politicians. They're always saying, if you steal you're thief, if you sleep around you're a slut, if you do drugs you're a junkie. They want to get inside our heads to control with their fear. - Melvin Burgess (Smack, pg. 137)
I'll review whenever I get the chance, I always do my best to compliment someone on their work!
So, hopefully, I can get my piece finished and posted and I look forward to talking to y'all!
P.S. If you're thinking my penname is a bit drug-ish/subculture-ish you'd totes be getting it!
[
Report This
]