[ - ]
Summary:
Challenge #6: Your Own Spin (April 6th-June 1st, 2014)
Have you ever noticed that so many stories are written around common themes, yet they are all very different stories? That's the point of this new challenge. We give you five different prompts, you choose one and write a story, throwing your own spin on the prompt. Someone else may choose the same prompt, but their story could go an entirely different direction, with different characters!
So that's it! Pick a prompt, write a story. We're asking for a minimum of 2000 words, as we'd like to see these prompts fully realized in fiction. There's no word limit, however! If you want to write a 10 chapter story, that's perfectly fine, so long as the story is done, beta read and turned in by the deadline. If you email your story to us and want to write another, you're sure welcome to do that!
Speaking of deadline!
June 1st is the final day to turn in your stories.
Again, they must be finished, beta read, edited and emailed to us at
thfiction@gmail.com
by that date. We will then organize the stories for submission and begin posting by June 6th.
Lastly,
please refer to THF Challenges for formatting rules and general submission requirements.
Stories submitted without the header will be returned to the author for editing. Please include the prompt number in your heading.
And here we go! These are the prompts submitted by THF members and voted on by THF staff. Pick one and have fun!
1. The whole band goes out for a night of drinking to celebrate their new album, and the next morning nobody remembers a thing. But [character A] is going to have a lot of explaining to do when certain photos from that night end up in a tabloid magazine.
2. Character A is off to Uni/College and desperately tries finding a roommate so he does not have to go live in the dorms. Character B says yes on a whim. The two move in together but quickly discover they have really different thoughts of what living together includes, what tidy and orderly is and very different concepts of appropriate personal space. Either character may be the neat freak but that does not mean the same character also needs big personal space. Whatever works best with your idea.
3. On the death of a wealthy, great-great uncle on his father's side of the family, Character A inherits a great fortune. Half of the fortune is caught up in a very large Estate which has been abandoned for unknown reasons (though common rumour is that it is haunted). Before selling the Estate, Georg, Tom, Gustav and Bill decide to stay there for a weekend as a 'ghost hunting' experience' - but none of them are prepared for what happens to all of them, both within the house and with each other.
4. (Character A) is a business tycoon, stiff, strict and solemn. On a trip to (destination) he/she catches the eye of an easy going (character B). Something stirs inside them both and turns out (character A) hadn't forgotten how to have a bit of fun.
5. Everyone is in LA, the whole band back together again and staying at the twins' new house. After a night of celebrating the completion of the album person A accidentally stumbles into person B's room, thinking it's their own. When person B realizes someone just got into the bed with them...
Categories:
Het
,
General
,
Slash
Characters:
None
Genre:
None
Main Pairing:
None
Side Pairing:
None
Warnings:
Adult Content
Parent Series:
None
Stories:
4
Series Type:
Closed
Summary:


"For the next twenty-four hours, you're mine."
Categories:
Slash
Characters:
Bill Kaulitz
,
Tom Kaulitz
Genre:
Alternate Universe
,
Humor
,
Twincest - Not Related
Main Pairing:
Tom/Bill
Side Pairing:
None
Warnings:
None
Series:
Completed
,
Challenge #6: Your Own Spin
,
Everything
Chapters:
1
Table of Contents
Completed:
Yes
Word count:
5675
Read Count:
545
Summary: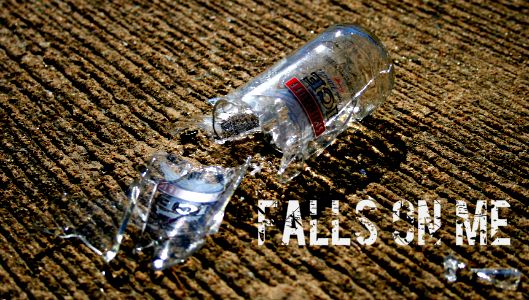 Drunk and stumbling in the dark leads Gustav down a path he never saw coming.
Categories:
Slash
Characters:
Bill Kaulitz
,
Gustav Schafer
,
Tom Kaulitz
Genre:
Angst
,
First Time
,
Twincest
Main Pairing:
Gustav/Bill
Side Pairing:
Tom/Bill
Warnings:
Adult Content
Series:
Challenge #6: Your Own Spin
Chapters:
3
Table of Contents
Completed:
Yes
Word count:
3682
Read Count:
371
Summary:
After a drunken night out with the rest of the band, Georg wakes up with a hell of a hangover and a lot of questions. When tabloid pictures emerge of him and Bill making out, he can't remember a thing. With a side of him now wide in the open, Georg has to make the decision of denying everything or diving head on and taking Bill with him.
Categories:
Slash
Characters:
Bill Kaulitz
,
Georg Listing
,
Gustav Schafer
Genre:
Fluff
,
Romance
Main Pairing:
Georg/Bill
Side Pairing:
None
Warnings:
None
Series:
Challenge #6: Your Own Spin
Chapters:
1
Table of Contents
Completed:
Yes
Word count:
2468
Read Count:
204